NEW!
Surround microphones adaptor

Our first product just launched and is now available for ordering ($100 incl. s&h to USA).

Making 4 channel surround recordings has become very easy and robust with the arrival of the PurestMusic mic adaptor.

Plug the adaptor into such mobile digital recorders as by Zoom (H4n, H4), Tascam (DR-40) and Roland (R-26), then plug your 2 pencil-style microphones into the adaptor, and start recording 4 channels!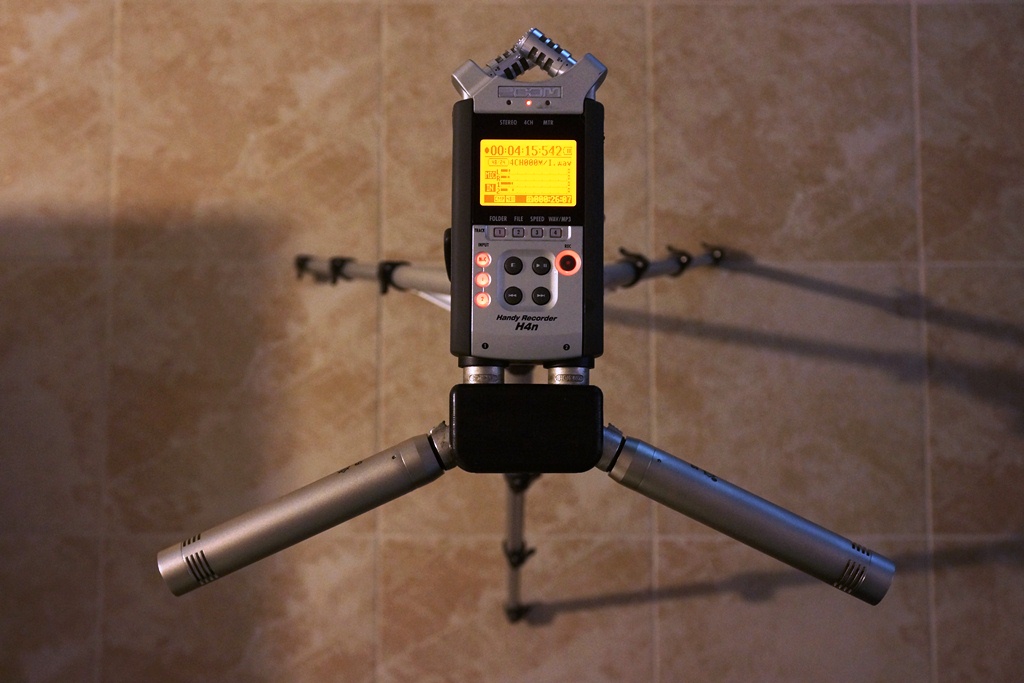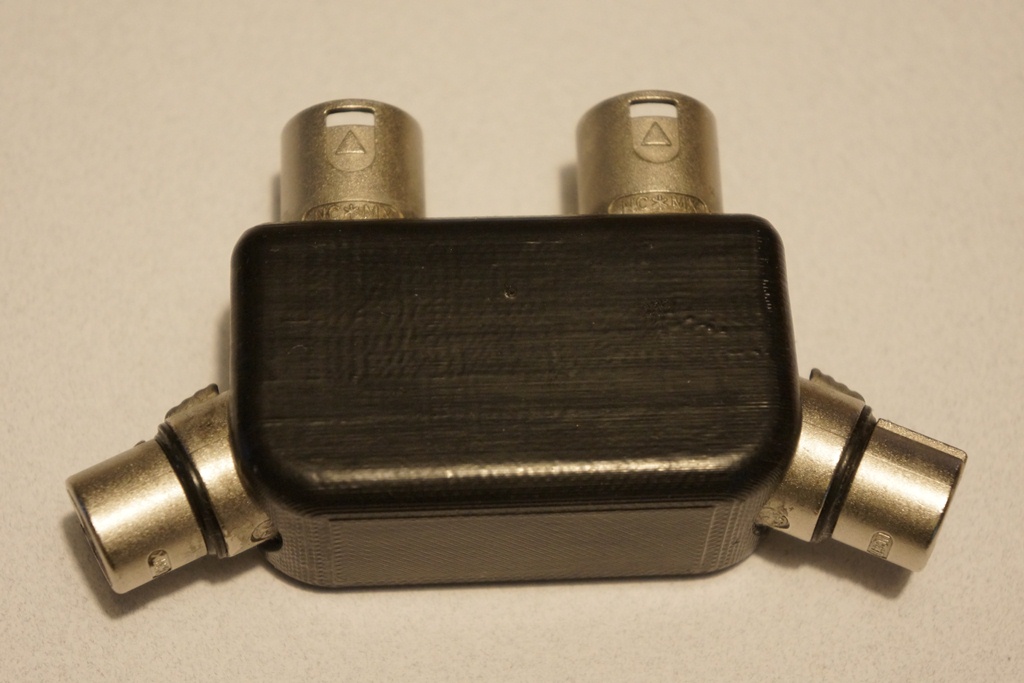 The adaptor places the microphones at 130 degrees from each other for broad coverage that reflects standard surround loudspeaker setup. Further, the microphone capsules are spaced providing desired spaciousness and envelopment.
Overall the setup is like ORTF, but aimed backwards. Of course these can also be used as main stereo pair aimed at the proscenium.

Made from a strong ABS body and Neutrik connectors.
Two year full warranty.
Please allow 2 weeks before shipping (made on demand)
Recorder and microphones not included

Email us for a brochure and sound samples!

info@purestmusic.com


WHY BUY THE ADAPTOR?
-simply plugs into back of recorder
-xlr spacing made for the specific recorder
-close to ITU angle between surround speakers of 140°
-ORTF-like pattern (130° 20-50cm vs. 110° 17cm )
-can also be used as spaced main stereo input iso built in xy
-wide mic spacing for enveloping surround deceleration
-Neutrik connectors, sealed with body
-pins in = pins out (no polarity inversion, gnd connected)
-electrically shielded
-strong ABS body

Stereo is easy
Portable digital recorders with integrated stereo mics have made it very easy to perform stereo recordings. The unit is typically placed on a tripod at a distance providing the desired direct/ambience ratio (wetness). Such recordings can sound very good with low noise, great dynamics and imaging.

Surround gets messy
To capture more information about the ambient sounds of the recording venue one can add channels to the stereo pair. Doing so can provide a vastly superior sense of "being there" over stereo, but is technically rather challenging. With a portable recorder like the H4n we now need to add 2 XLR cables, two microphones and a mic stand. This makes for a large amount of equipment that's a hassle to carry and a hassle to set up (if space and time allows!). One could use the Zoom H2n with its built in surround mics, but these are all within an inch from each other (coincident surround, like ambiosonics), which is too correlated if enveloping "ambient" surround encoding is the goal.

The Purest Music adaptor for portable multichannel recorders
Our adaptor solves these problems associated with portable surround recordings. All that's needed over stereo is our Purest Music adaptor and 2 pencil style cardioid microphones (e.g. MXL 603P, see next page). The adaptor plugs into the 2 external mic inputs of the recorder, and the cardioid mics plug into the angled female XLR inputs of the adaptor. Set the recorder to do 4-channel recording and adjust the recording level for each pair.

General tips
-we do not recommend omnidirectional mics with the adaptor due to comb-filtering
-record at 24 bits, 48kHz (Zoom) or 96 (Tascam, Roland)) and use a fast (>6x) SD card
-set recording level low enough to yield no more than very infrequent clipping
-do use the built in limitter to avoid digital clipping
-have wind screens available if recording outside
-place the mics >2' away from obstacles/people

Dimensions
Calculate spacing between surround mics as follows:
82mm + 1.81*mic length
e.g. 100mm mic: 82+181=263mm

Calculate spacing between surround mics and front xy mic along the back-front dimension as follows:
189mm + 0.42*mic length
e.g. 100mm mic: 189+42=231mm